The retail fixtures you choose for your store impact the customer experience and influence customer perceptions of your establishment and products. The experienced team at Milford Enterprises creates custom retail fixtures that will take your branding and visual merchandising to the next level. Let us help you turn browsers and lookers into buyers and loyal patrons.
4 Ways Retail Fixtures Help Visual Merchandising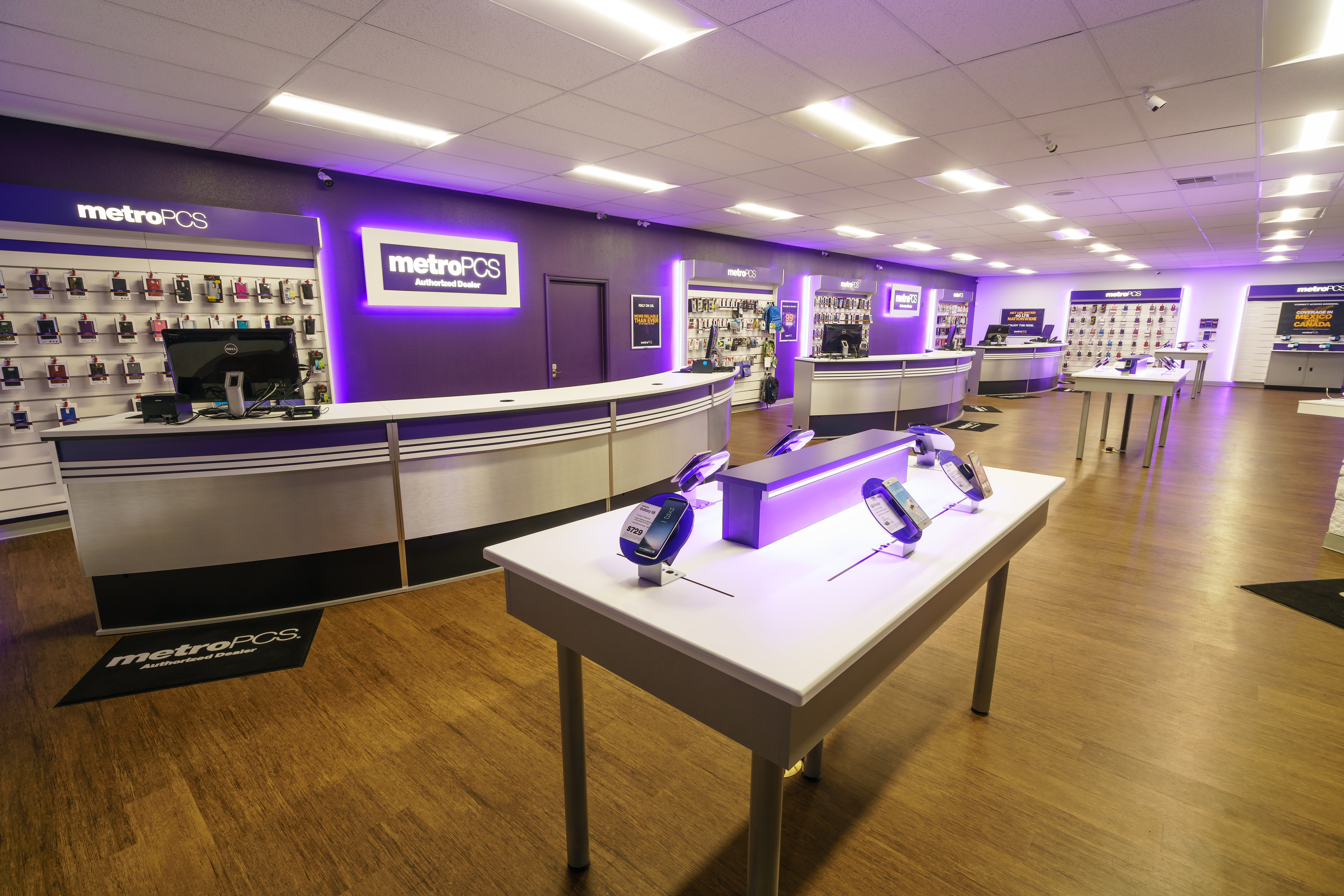 Effective, continuous branding – Retail fixtures should seamlessly incorporate your brand's colors and logo. Fixtures are one of the most prominent visual elements in a store and help establish the signature "look" of your brand. They should make your product stand-out without overwhelming the sales area, as demonstrated by the retail fixtures we created for metroPCS. The display counters allow customers to easily interact with products while wall displays hold a large amount of inventory but take up minimal floor space. We used lighting to both pull in the brand color and help direct customers' eyes around the room.
Make products easy to find and purchase – Retail fixtures should put your product at a comfortable height for browsing: customers don't want to be constantly stretching or stooping. For our client Visionworks, we created displays that allowed their customers to easily see and interact with their products. The bases of the fixtures hold additional inventory, making effective use of space while keeping customers' eyes at a comfortable level.
Highlight specific merchandise – Retail fixtures can also be used to draw customers' attention to seasonal products, sale items, or signature products you wish to showcase. THG came to us looking for eye-catching, high-end displays that could be used in a variety of configurations and size constraints. We were able to design beautiful displays that communicated THG's brand aesthetic while being flexible enough to accommodate multiple floor layouts.
Flexibility – Customers want stores to be familiar, but not unchanging. Quality retail fixtures allow you to rotate merchandise without losing their impact. When Nespresso opened a boutique barista in Boston, they turned to Milford Enterprises for our superior retail fixtures. The displays we created can accommodate a variety of merchandise configurations, while maintaining a familiar atmosphere.
Milford Enterprises: Unbeatable Retail Fixtures

At Milford Enterprises, we understand the importance of retail fixtures that help draw customers into your store, promote your brand, and boost sales. For over 30 years, we have been providing world class fabrication and installation services throughout the United States. If you are looking for outstanding retail displays, call us today at 215-538-2778 or email us at sales@milfordei.com.