Main Content
We're Moving To A Brand New Facility (Fall 2019)
Stay tuned for more information.

Who We Are
Milford Enterprises, Inc. is a leading designer and manufacturer of customer retail displays, fixtures, kiosks, and environments. Our customers rely on our innovative design, quality construction, and outstanding customer support to enhance their company's brand, exposure, and sales. Our unparalleled commitment to customer needs and detail driven value-engineering set us apart in the manufacturing industry.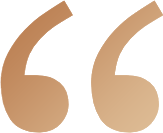 Testimonials