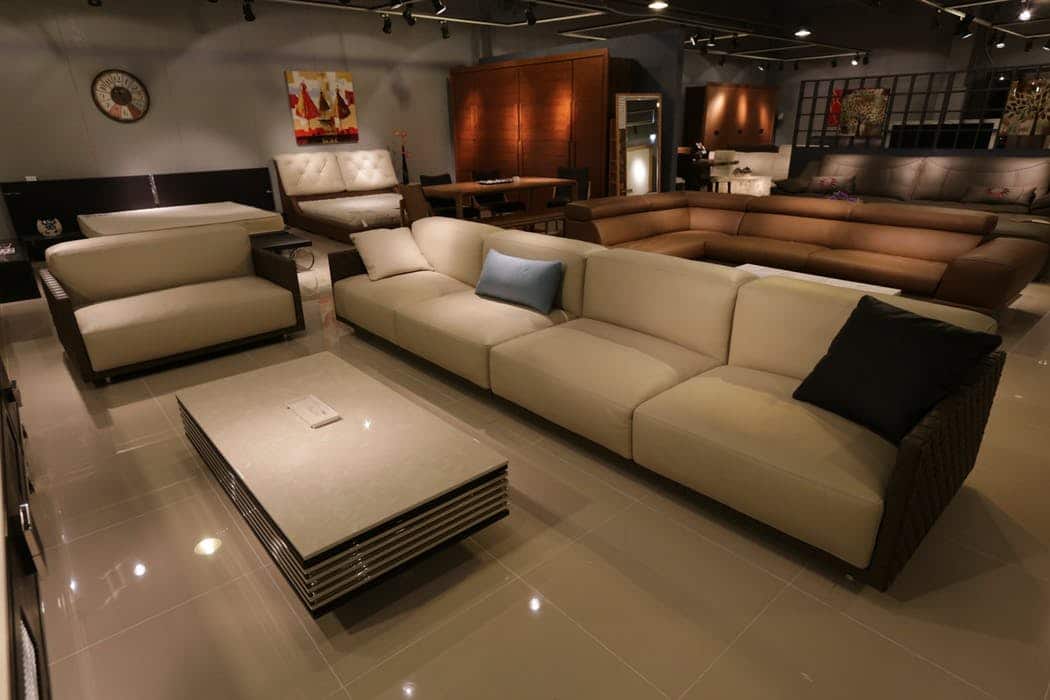 When designing the layout of a store, owners and managers use fixtures to group like products and form aisles and walking paths to guide customers along. However, furniture store display layout is trickier, because the products can't be neatly lined up on shelves. By their very nature, these products have to occupy floor space, making it difficult to control sight lines and walking paths. When customers first walk into a furniture store, they can feel overwhelmed because the entire store is laid out before them, with no visual cues to lead them through the labyrinth. Creative use of furniture store displays fixtures can help create a more enjoyable shopping experience, improving sales and encouraging repeat business.
Furniture Store Display Tips for Happy Customers
Encourage interaction with the products – Customers come to a showroom because they want to experience the furniture for themselves. As a result, your showroom should feel warm and inviting, encouraging customers to test out the products. Plus, making customers feel at home will make it easier for them to envision the furniture in their own homes. Lighting is a great way to highlight specific products and draw customers in for a closer inspection. Signage can be used both to provide information about a product and prompt customer engagement, such as a sign on a couch that says, "Try out the memory foam cushions of this designer sofa!"
Steer with signage – Signage should also be used throughout the store to help customers navigate. If a customer comes in looking for a coffee table, they don't want to have to wander aimlessly in search of one. It is also easy to get turned around in a maze of furniture, so customers rely on signage to guide them through the various departments. Clear signage makes for happy customers!
Make them pause with informational displays – Well-placed furniture store displays both attract customer attention and provide them with valuable purchasing decision information. This not only highlights products that might otherwise be overlooked, it slows customers down and encourages them to shop longer. Studies show that the longer a customer is in a store, the more they end up purchasing.
Enhance Your Furniture Store Display with Fixtures from Milford Enterprises
From ground-breaking smart displays to innovative store fixtures, Milford has been helping clients boost sales and enhance company exposure for over 30 years. If you need help bringing your furniture store display to the next level, contact the experts at Milford today: 215-538-2778 or sales@milfordei.com.