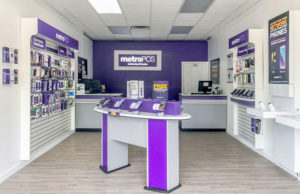 Striking the right balance in retail technology can be tricky: too much technology, and you risk alienating customers who prefer a simple, more traditional shopping experience. Not enough technology, and your risk frustrating customers who want a faster, more streamlined shopping experience. Creating a successful innovative retail environment that still holds classic appeal requires an understanding of your customers' needs and the right tools.
"Give the People What They Want" – But What Do They Want?
Today's customers want the best of both worlds: they want fast and easy checkout and detailed product information at their fingertips. But they also want a relaxed, engaging environment where they can shop at their leisure and receive superior, in-person customer service. Some retailers rush to implement every new piece of retail technology and see what sticks, but this can be a costly approach.
Instead, start with an assessment of your customers' needs. Ask loyal customers specific questions about what they would like to see improved. Do certain products sell out too fast? Are checkout lines too long? Do they have a hard time finding product information? Understanding where customers are experiencing frustration will give you insight into how retail technology can benefit your business.
Once you have identified weak points, you can make a plan to transform your space into an innovative retail environment. At Milford, our experts work with you to provide personalized, innovative solutions to your needs. Need to streamline your checkout process? We can create checkout counters that improve cashier speed and efficiency. Customers want more information about products? Our interactive retail displays provide customers with pertinent product information and allow them to experience a product before buying. Running out of popular products? Our Milford Smart Displays track store traffic, product touches and sales ratios so you can stay on top of inventory. Whatever your company's needs, we have the solution.
Create an Innovative Retail Environment with Milford
For nearly 40 years, Milford has been helping businesses boost sales and strengthen their brand with custom retail displays, fixtures, and environments. Our Point of Purchase displays help create a positive, engaging shopping environment by communicating key information to customers quickly and effectively. Our Smart Displays offer a variety of retail technology options that you can tailor to your specific needs. Milford Smart Displays offer numerous add-ons, including:
Smart cameras
Touch screens
Digital screens
Media players
Interactive menus
Traffic sensors
Product sensors
Directional audio and scent
Remote power devices
If you are looking to update your retail technology while keeping a classic, approachable design, call Milford Enterprises at 215-538-2778 or email us at sales@milfordei.com. Our dedicated sales team will design, develop, and build the unique elements your business needs to stay competitive in an ever-changing retail landscape.