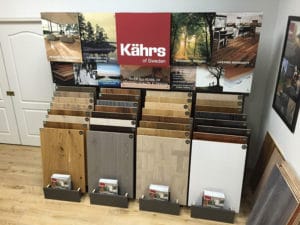 To combat the rise of online shopping, brick-and-mortar retailers are looking for ways to cultivate a shopping experience that draws shoppers in and encourages them to stay longer, spend more, and return frequently. One of the best ways to provide a pleasant shopping experience is through engaging point-of-purchase display designs
In this blog, our design experts share tips on how to create a stunning point-of-purchase display for boosting sales and enhancing your brand.
How to Create a Great Point-of-Purchase Display Design
1. Grab their attention
A point-of-purchase (POP) display should grab customers' attention from across the store without clashing with the environment. You can do this through a unique shape (such as a perfume-bottle-shaped kiosk), bold colors, and built-in lighting. Your point-of-purchase display design should also incorporate signage that piques interest by:
Asking Questions: "Need more time in the day?"
Making Statements: "5 new features!"
Emphasizing Benefits: "Saves time!"
Encouraging Engagement: "Try me!"
2. Put yourself in the customer's shoes
If you were considering buying this product, what information would you need? Would you want to try out the product? Would you want a list of its benefits and uses, or to know how long and/or difficult the installation process is? By providing answers to frequently asked questions, you can make customers feel they're making an informed decision. Having the answers readily available also eliminates the need to find a sales associate, making for a more convenient shopping experience.
3. Make it interactive
The more of a customer's senses you can engage, the more likely you are to make a sale. Have samples of the product available for customers to try, or create a demonstration so they can see how the product works. POP displays can also use directional scent and audio to steer customers to your display. Touch screens and media players are a great way to let customers explore all of your product's uses, benefits, and options.
4. Incorporate analytics
Smart Displays are the future of point-of-purchase display design. Milford's Smart Displays can report customer dwell time, product touches, and sales ratios to help you measure the effectiveness of your marketing efforts and provide the ability to update and manage content remotely. Incorporating technology into your POP displays makes them more effective, boosting your bottom line.
Call Milford for Point-of-Purchase Display Design
As a leading designer and manufacturer of custom retail fixtures and displays for over 30 years, Milford is committed to quality, innovation, and 100% customer satisfaction. For point of purchase displays that increase sales and enhance the customer experience, call Milford Enterprises at 215-538-2778 or email us at sales@milfordei.com.