When it comes to outstanding retail environments, Milford Enterprises knows how to help stores combine retail fixtures, signage, and lighting to create a dynamic customer experience. Take a look at how we helped these three stores develop retail environments that promoted their brands and boosted sales.
Nespresso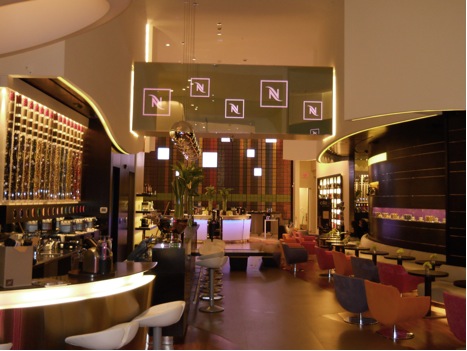 When Nespresso set out to open a boutique barista on Boston's prestigious Newberry Street, they relied on Milford Enterprises to create an outstanding retail environment. Our design and fabrication teams developed a sleek, upscale look that appealed to the local customer base and matched Nespresso's branding. The retail fixtures allow employees to access products without impeding customer interaction. They also allow customers to browse and interact with merchandise, increasing the likelihood of sales and repeat business.
Visionworks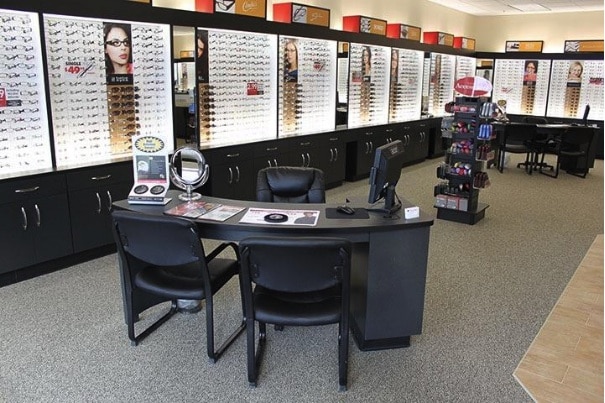 Visionworks wanted to revamp their look and improve their merchandise displays without breaking the bank. Milford's team developed a solution that upgraded Visionworks' existing fixtures rather than building brand new ones, leading to significant cost savings. The fixtures were also pre-wired and pre-assembled at Milford's facilities, decreasing installation time in the field. Milford was able to increase display space for merchandise with creative storage solutions and well-placed standalone displays. This helped improve the overall look and feel of the retail environment by making the space more open and inviting. Customers are able to take in the displays without becoming overwhelmed, making it easier to locate the exact product they're looking for.
MetroPCS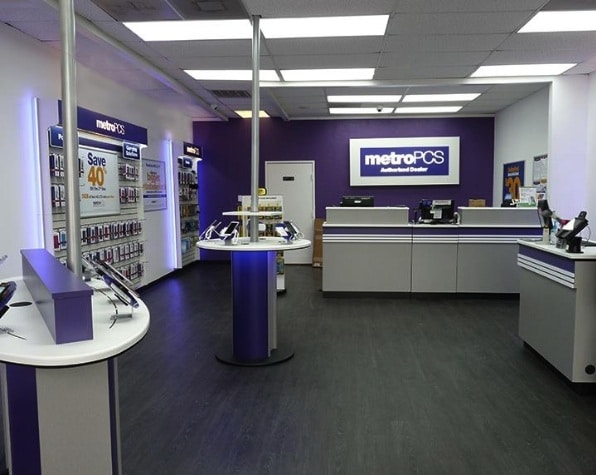 MetroPCS wanted to develop a consistent retail design for their stores that would help them get ahead of the competition. They wanted a look that was professional and eye-catching and would facilitate a positive, interactive customer experience. Milford created and honed a design that was then offered to MetroPCS retailers throughout the United States. Stores that were fitted with the new fixture design saw a 20%-39% increase in gross sales, 42% increase in accessory sales, 25% increase in return customers, and a 60% reduction in employee turnover. Milford is proud to be an approved MetroPCS retail provider.
Milford Enterprises: Creating Dynamic Retail Environments for Over 30 Years
If your retail environment needs an upgrade, turn to the experts at Milford Enterprises. Our dedicated team will provide you with a customized, affordable plan that fits the needs and goals of your business. Call us today at 215-538-2778 or email us at sales@milfordei.com to bring your retail environment to the next level.