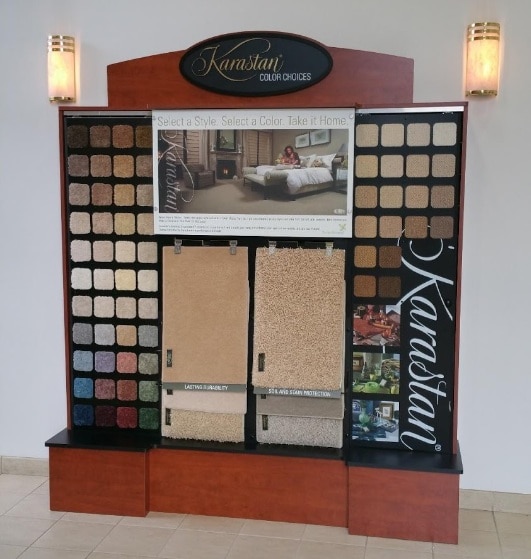 One of the most underutilized tools in retail is the point of purchase display. Most commonly located at checkout counters or where the purchase decision is made, these displays are perfect for promoting a product that customers might otherwise have overlooked. An effective point of purchase design highlights the product and draws customers' attention – no easy feat in a retail space, where multiple products vie for attention. If a product isn't one that the customer is actively looking for, it can easily fade into the background.
Point of purchase designs encourage "impulse buying": a spur of the moment, unplanned purchase. Research suggests that these impulse buys can be triggered by seeing the product or being exposed to a well crafted promotional message. We are all familiar with walking into a cellular retailer "just for a phone," only to come out with a phone, phone case, car charger, and a new pair of headphones. Most likely those items were prominently displayed near the checkout, reminding you that your new phone requires new accessories. With nearly 70% of retail purchases not being decided until the customer is inside the store, a well-designed point of purchase display can have a big impact on your bottom line.
Here's Your Sign
The most important aspect of point of purchase design is signage. One study found that displays with signs had 20% higher sales than displays without signs. Even more surprising was that regularly priced items, with proper signage, outperformed sale and clearance merchandise without signs by 18 percent. Think of signage as a silent salesperson, persuading customers to make a purchase.
MetroPCS Point of Purchase Design
In the photo above you can see one of the many point of purchase displays we've designed for Karastan. Their main objective was to offer their key accounts a merchandiser which would present a large cross section of products in a relatively small footprint. This center enabled a dealer to show an array of available product colors while also providing an efficient take-home example organization. The signage up top ties in the branding, forming a cohesive, polished look.
Choose Milford Enterprises for Your Point of Purchase Design
One of the best marketing investments you can make is to choose a point of purchase display. These displays allow to dramatically increase your product's impact right when it counts: at the moment of purchase. At Milford, we are experts at retail display design, from point of purchase to walk around displays. From design to delivery, we handle every aspect of your display, assuring you receive a quality, dynamic product. Call us today at 215-538-2778 or email us at sales@milfordei.com< to put our expertise to work for you.