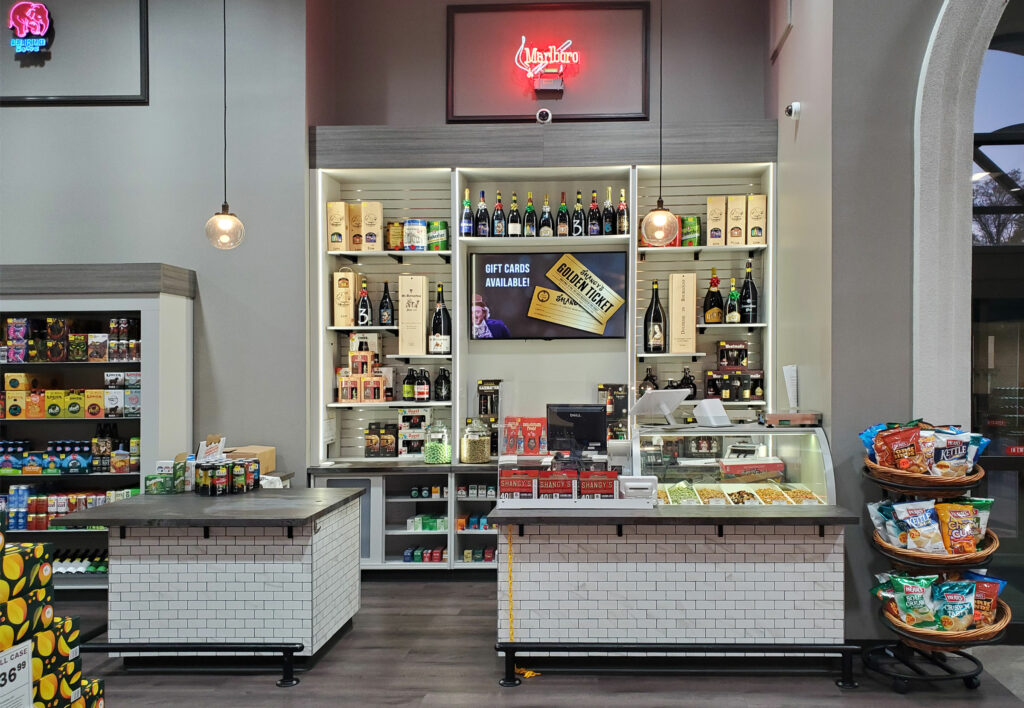 In the world of retail display, some products are easier to sell than others. Items like eyeglasses and phone cases are relatively straightforward, while temperature sensitive products prove to be trickier to tease. If you own a business specializing in products that need to be displayed at lower temperatures, Milford Enterprises can help you keep your cool. We've designed countless refrigerated display cases from the ground up, and know exactly how to keep your specialty items looking great behind the glass.
Turn Melting Into A Memory
Temperature sensitive products like premium chocolates or beer need a place to shine. With run-of-the-mill unrefrigerated kiosks, you run the risk of turning your display into dismay – limiting the display of sellable products or spoiling the very products you're trying to showcase. Don't let premium products wilt before the eyes of considering customers; turn melting into a memory with a custom refrigerated display case from Milford Enterprises!
Premium Preservation
From high-end cigars to signature sandwiches, we've spent decades hand-tailoring temperature regulated display cases that preserve products with style. If you're hoping for sales success, it's pivotal to put your perishable products out there in a way that doesn't sacrifice flawless presentation. If you want to capture customer curiosity, you need to keep your items intact and tantalizing. We can offer you the best of both worlds, allowing you to stylishly display items that would otherwise melt or spoil. Go with a Milford Display; when things heat up, we'll keep it cool behind the glass!
Custom Refrigerated Display Cases, From Design To Delivery
If you're ready for a refrigerated display that can keep the heat at bay, we'll start with consultation. After learning about your unique business, we'll collaborate on the perfect refrigerated display for your personal business. From there, we'll design, engineer and manufacture your cutting-edge display. We'll even deliver it to you wherever you are, and install the system so that you can do what you do best: sell, sell, sell!