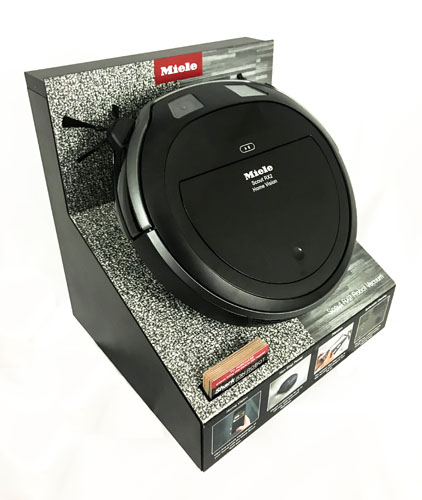 As the competition between brick-and-mortar stores and online shopping increases, point of purchase advertising is proving to be an important resource to boost physical sales. According to studies performed by the Point of Purchase Association International, customers are making up to 82% of their buying decisions in-store. This means customers are more receptive than ever to point of purchase advertising, and properly executed displays can have a significant impact on sales. So what is Point of Purchase advertising and how can it benefit your business?
What is Point of Purchase Advertising?
Point of Purchase (POP) displays are commonly located where the purchase decision is made (such as checkout counters and endcaps). These displays highlight products to draw customers' attention and then provide them with the information they need to make a buying decision. Point of purchase designs encourage "impulse buying": a spur of the moment, unplanned purchase. Research suggests that these impulse buys can be triggered by seeing the product or being exposed to a well crafted promotional message. Since most purchase decisions are being made in the store, effective Point of Purchase advertising can drive sales and boost your bottom line.
What are the Benefits of Point of Purchase Advertising?
Low advertising costs

– POP displays are often more productive and cost effective than advertising and promotion expenditures. The cost of reaching 1,000 people through a 30-second television commercial costs from $4.05-$7.75, while the cost per thousand for a POP displays is only 3¢-37¢.
Provide customer service

– In recent years there has been a decline in sales support at the store level. Between high employee turnover rates and increasing part-time workers, retail employees are less likely to be knowledgeable about products and services. This leads to customer frustration when they can't get the information they need to make a buying decision. POP advertising is like having an experienced salesperson on the floor, providing customers with detailed information about products in attractive, efficient, and interactive ways.
Evaluate marketing effectiveness

– With

digital POP displays

, retailers can track customer dwell time, product touches, sales and closing ratios, and store traffic. By providing accurate sales information, POP displays help retailers optimize marketing efforts and better control inventory.
Milford Enterprises: Your POP Advertising Experts
Point of Purchase displays are one of the best marketing investments retailers can make. At Milford, we have been providing clients with custom POP displays for over 35 years. From design to delivery, we handle every aspect of your display, ensuring you receive a quality, dynamic product. Call us today at 215-538-2778 or email us at sales@milfordei.com to put our expertise to work for you.